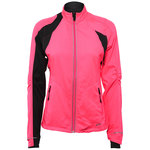 Women with good fashion sense have known this little secret for centuries: just one little additional accessory can make all the difference in the world. We've kind of stolen that advice and applied it to the reflective apparel world. Rather than sticking to the adage "less is more" though we believe that "more is more" when it comes to hi vis clothing. We're not too concerned about high fashion and that certain look you're trying to achieve however, we do tend to think that you can never stand out too much when it comes to reflective apparel.
With a full line of reflective and LED accessories, you can amp up your night time visibility easily and effectively. Whether you would prefer wearable accessories, like our Amphipod clip-on reflectors; or prefer your gear to be more highly visible, with options like our mini spoke lights, Night Gear has each one of your needs covered. As will you be. You can literally cover yourself from head to toe with hi vis clothing and accessories increasing the distance at which people can see you up to 1000 feet. Starting as low as $2.50, our full line of accessories are an economical way of boosting your reflective apparel and increase the odds of you being seen during low light, and dangerous, situations.
Whether for recreation or for the workplace, when hi vis or reflective clothing is needed, at NightGear we take those needs very seriously and provide only the best available reflective clothing online. We are passionate about making sure you stand out in the crowd when the situation requires.
Recent Posts
Safe Night Running is the responsibility of the runner. The person who loves to run in the evening o …

Knowing what to look for in reflective safety apparel will make a difference in just how effec …

Brooks Running knows that more runners are starting after work, or during the early morning to get t …