What types of reflective clothing are there? There is reflective apparel currently available in gloves, beanies, pants, jackets, caps, ponyband's, vests, shorts, tights, shirts, tees and hoods. The many styles, colors and types of this safety apparel will vary depending on the merchant you decide to use or visit.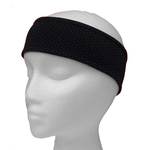 One thing a person should consider when deciding on just what type of reflective clothing to purchase is how it will be used and the amount or level at which you desire to be seen in low light conditions. An example of this would be the wearing of only a ponyband. If this is the only reflective clothing a person is wearing then it will be the only item noticed from a distance by the driver of oncoming traffic. With its small surface area, a driver might not be sure of what they are seeing. The same would go for just wearing a pair of gloves. By having your hands move in a rapid fashion, the drivers might see them or be confused on just what they are looking at.
The greater the area a person covers their body with reflective clothing; the easier it is for drivers to be aware of what they are looking at. The best way to be seen in low light conditions is to cover your arms, chest, head, hands and legs with a highly reflective material. This will give a better silhouette of a person to all drivers approaching you. Those areas not covered will be just be blanks that the driver will have to imagine are there.
In the warm summer months the use of tees and shorts are common even at night. For joggers, walkers and cyclist, this set up should be sufficient for drivers to be aware of your present because they are used to seeing such clothing items on people during the day. In the colder months they we adjust to seeing long pants and shirts.
The reason for wearing reflective clothing is to make your presence known to all of the people around you. This will help to prevent accidents by collisions with vehicles from occurring with both bikes and cars. The greater amount of coverage you have, the better signal you will be sending out to those in your environment.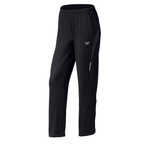 The color of the reflective material you decide on is not too important. This is because the color of the material is not what will be reflecting the light. Because of this a person can choose a black top or tights if they desire and know that it will reflect the light of an oncoming vehicle just as well as material of a lighter color. It is the interaction of the glass beads with the light source which is important.
The use of reflective clothing is the best way to make your presence known in low and no light conditions when you are away from your home. The greater the amount of coverage you have, the better chances of not only being seen but being understood just what you are, a person on or near the road.
Recent Posts
Safe Night Running is the responsibility of the runner. The person who loves to run in the evening o …

Knowing what to look for in reflective safety apparel will make a difference in just how effec …

Brooks Running knows that more runners are starting after work, or during the early morning to get t …