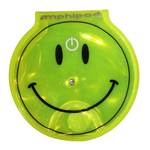 At NightGear, the focus of our entire business is always keenly aimed at the safety of our customers. Every light, reflective accessory and hi visibility workwear item is rigorously checked and tested for high quality and durability. We only offer the most dependable and effective safety gear and are passionate about ensuring that every single item that we sell is one that we can happily stand behind. At NightGear, knowing that what we do has helped in keeping you and your loved ones safe on a dark night drives us to find the world's best reflective apparel and hi vis clothing.
Because night time activities, whether they be for work or for play, can be dangerous and are ripe with peril, we do what we can to make sure that you are seen in a variety of situations. Low-light scenarios can leave one vulnerable in a variety of ways. When cycling, make sure to not just wear reflective apparel but to also equip your bike and helmet with bike and helmet lights. Avoid becoming one of the almost 700 cyclists who die each year as a result of a collision with a car by ensuring that they see you.
From cycling lights for your bike and your body, to reflective tape and clip-on reflectors, the accessories and reflective clothing online are meant to help you remain safe in any low-light situation. The team at NightGear want only to know that you are going about your business as safely as possible.
Recent Posts
Safe Night Running is the responsibility of the runner. The person who loves to run in the evening o …

Knowing what to look for in reflective safety apparel will make a difference in just how effec …

Brooks Running knows that more runners are starting after work, or during the early morning to get t …