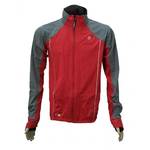 At NightGear, our entire focus is on providing only the best in high visibility workwear and reflective clothing online. We strive to offer only the best and most reliable night and low-light safety equipment and apparel available. We take our customers safety, at work and during recreation, very seriously and work to be the most reliable online resource for illuminating gear on the internet.
Which is why we carry a full line of hi-vis clothing from illumiNITE. Highly stylish, illumiNITE active wear looks like normal jackets and pants during the day, but thanks to their innovative use of their proprietary inks, that active wear becomes highly reflective at night when illuminated by car headlights or street lamps. Their apparel is literally printed with this ink that contains millions of reflective ink beads increasing visibility. Studies show that reflective clothing can increase that visibility to more than 1000 feet. Considering that a pedestrian is killed every 2 hours in the United States, with most of those deaths happening in low-light situations, we believe that there can never be too much emphasis placed on being as highly visible as possible, at all times and in every situation.
illumiNITE jackets, hoodies, vests and accessories are available at NightGear for both men and women, in a selection of fashionable colors. Be seen and get noticed in the most innovative lines of hi-vis clothing by illumiNITE. Browse our selection of illumiNITE reflective clothing on our website.
Recent Posts
Safe Night Running is the responsibility of the runner. The person who loves to run in the evening o …

Knowing what to look for in reflective safety apparel will make a difference in just how effec …

Brooks Running knows that more runners are starting after work, or during the early morning to get t …